#MYMOUNTIES: Mounties Mekong
It's 6.30pm on a Thursday night and a small back room at the Mekong Club is filled with excited youngsters from across the greater Fairfield area, eager and ready to train.
Trung Han Qun has been based at the John Street venue for the past 15 years teaching martial arts, as well as lion and dragon dancing.
Its kid's class, with children as young as four, has just finished and the more advance students, aged over 12, are about to begin a serious but fun two-hour session.
For head teacher Maggie Tran, the Mekong based club has come a long way in the past 15 years, she has fond memories of her dad teaching Maggie and her brother and sister in a nearby temple carpark.
Now, with 200 members, and somewhere between 40 and 50 students training three to four times a week, THQ regularly perform at various community events and local family celebrations.
"I think my dad would be very proud of what he has achieved in our community," Maggie says. "The principle we live by is family, so it doesn't matter what background you come from, you always have a place here."
Part of the Sydney Chinese Youth Sports Federation, THQ trains its students to understand the discipline of Trung Han Qun, a mixture of Korean taekwondo and Chinese martial arts.
Helping to improve a historically troubled area, the club teaches its students control, teamwork and culture while they support multiple generations and create a family of choice.
"A lof of the local parents say their kids need more discipline or someone else to believe in them," Maggie says. "And that is what motivates me, to see them change, grow up and dedicate themselves to something more. We don't just do martial arts and lion dancing; it's about training them with the skills for life."
"The kids are much more motivated because we're a family they have chosen to be a part of, it drives them to continuously train with their brothers and sisters"
This sense of family and community pride shared by the THQ students spills over into all areas of the Mekong Club.
Since its doors opened in the heart of Cabramatta in 1993, Mekong has always been an important meeting point for many Vietnamese Australians. Its role in the community only strengthened when it became part of the Mounties family in 2013.
Mekong has always been involved with the community and is a major supporter of important cultural events, including the Cabramatta Moon Festival, where almost 100 THQ members perform.
As well as its role outside in the community, Mekong is vibrant entertainment destination itself, showcasing some of the best local Vietnamese performers.
From weekly dance nights, the club is widely known for its Vietnamese Karaoke where guests sing with the band, to its more recently introduction, Singing Bingo.
Mekong also offers a daily member's badge draw, with no less than seven draws per day, as well as monthly promotions and major cash draws.
Because, to share our story, we'll share yours.
#MyMounties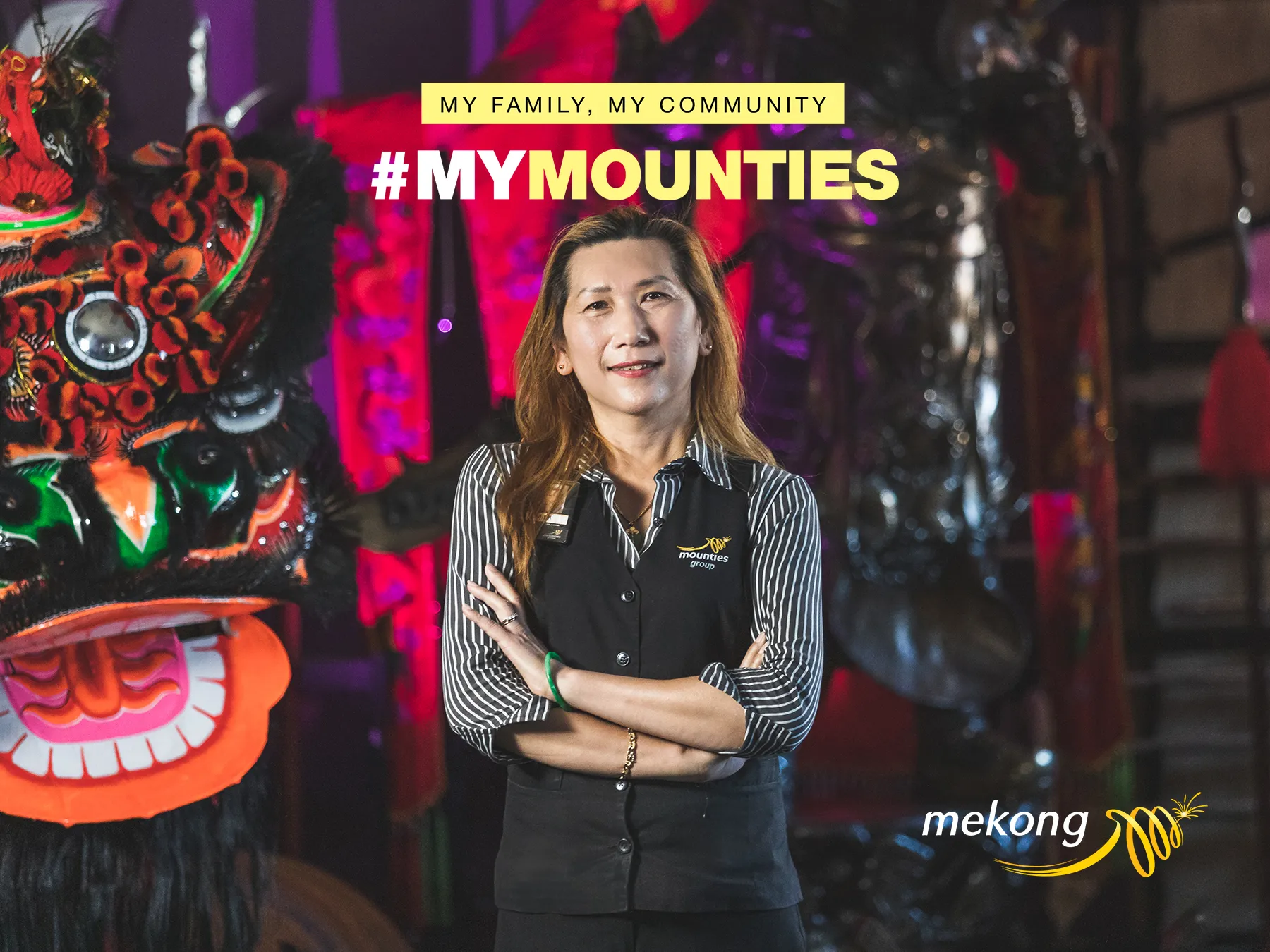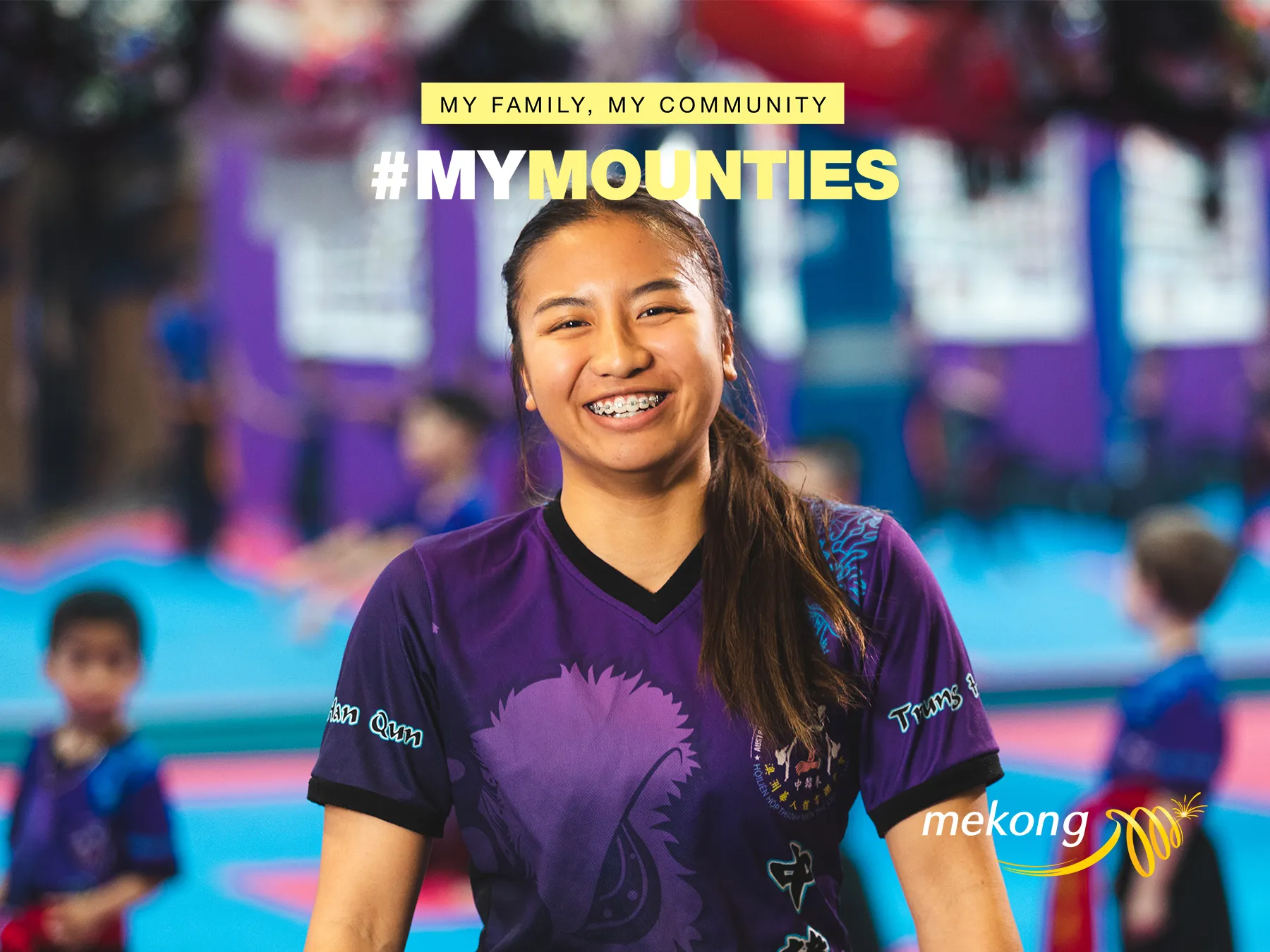 #MYMOUNTIES


When sharing our story,
we'll share yours