Everyone at Mounties has a story to tell.
And, the Mounties Group is so much more than our venues. We are a community, in a time when that shared sense of belonging is in rare supply.
From south west Sydney to the northern beaches, when you are a part of Mounties, you are a part of something more. You are a member of a community made up of thousands of families, like yours.
With 145,000 members, each of you have a story to tell, a memory to share and are a part of our future.
From our long-serving staff and valued members and guests, to our diverse sub clubs, sporting teams and important community groups we support, you are the heart of Mounties.
Across our seven venues, the 2,000 Mounties staff are committed to making a difference each day.
They are not only here to serve – even though they know your order by heart – but offer a friendly smile, a welcome ear and a shoulder to lean on. They are also more than happy to share a cracking yarn.
As we grow, so do our members, our teams and our commitment to support the wider communities, in which we thrive. It also means we can invest more in those who need a helping hand the most.
This has been our goal for the past 50 years and is the foundation on which Mounties was built. Our vision for the future remains the same.=
From humble beginnings in modest huts – built by local families to support the social and sporting needs of their friends and neighbours – to where we are today, our ethos hasn't changed.
So, every time we sell a beer, serve a meal or you come see a show, we use the profit to give back and improve the lives of our members, staff and local community.
Whether its companion dogs visiting patients at Liverpool Hospital or the lifesavers on Freshwater Beach, to our sponsorship of Care Flight that goes back 25 years or helping disadvantaged youth at Street Universities, thousands of lives are changed each year and far outweighs the financial contribution we make.
Now, Mounties is on the verge of something new. We've taken a step back to look at where we've come from and where we want to go.
The original idea of Mounties as your local community hub will never change – we're just modernising and will step in to help with your changing needs, whatever they may be.
As we do this, we want to celebrate the stories from across our venues, sub clubs and teams. It's how our community share what makes Mounties, #MyMounties.
Join our journey, celebrate your story and discover what makes our Mounties community, family.
Because, to share our story, we'll share yours.
#MyMounties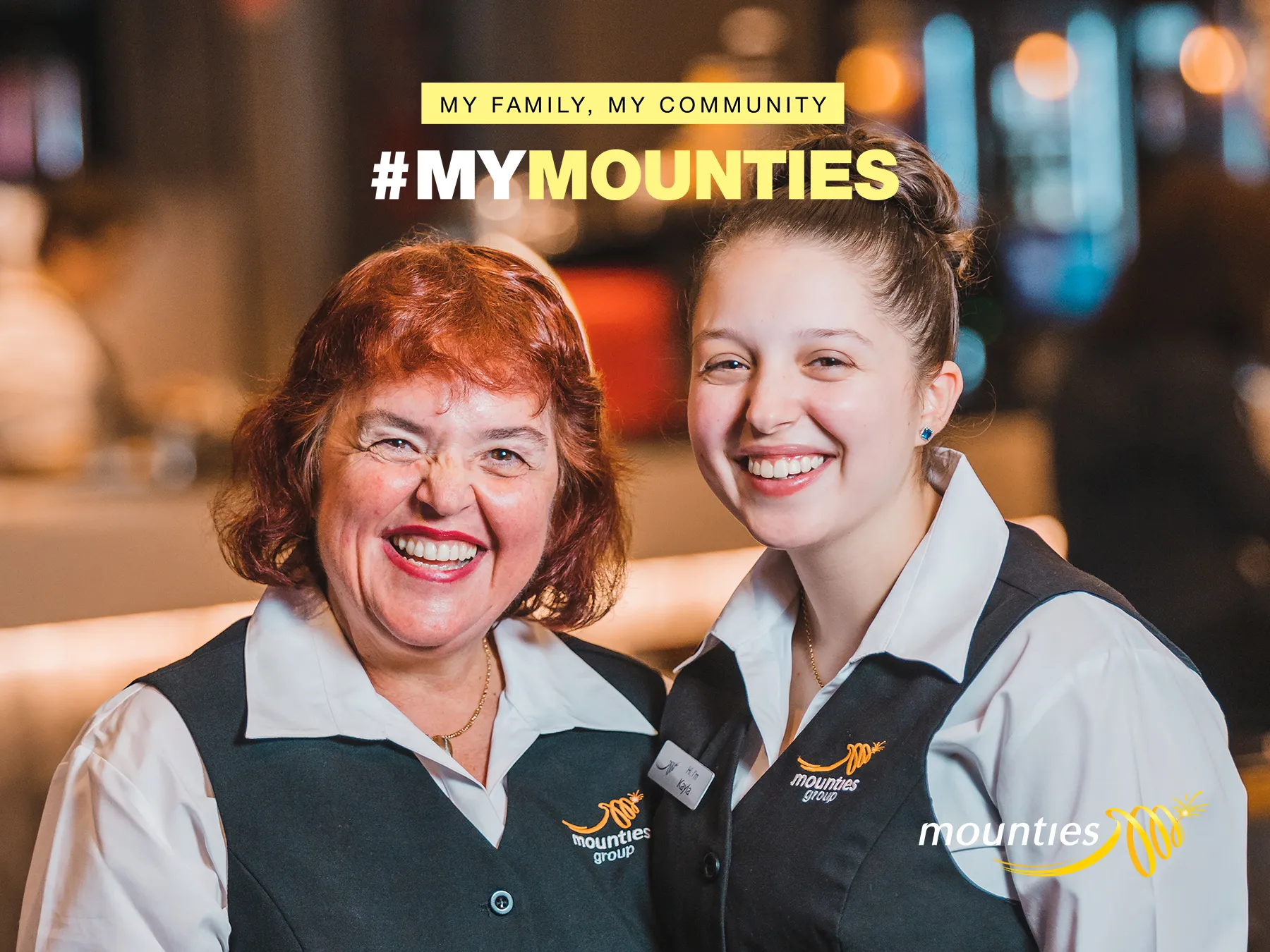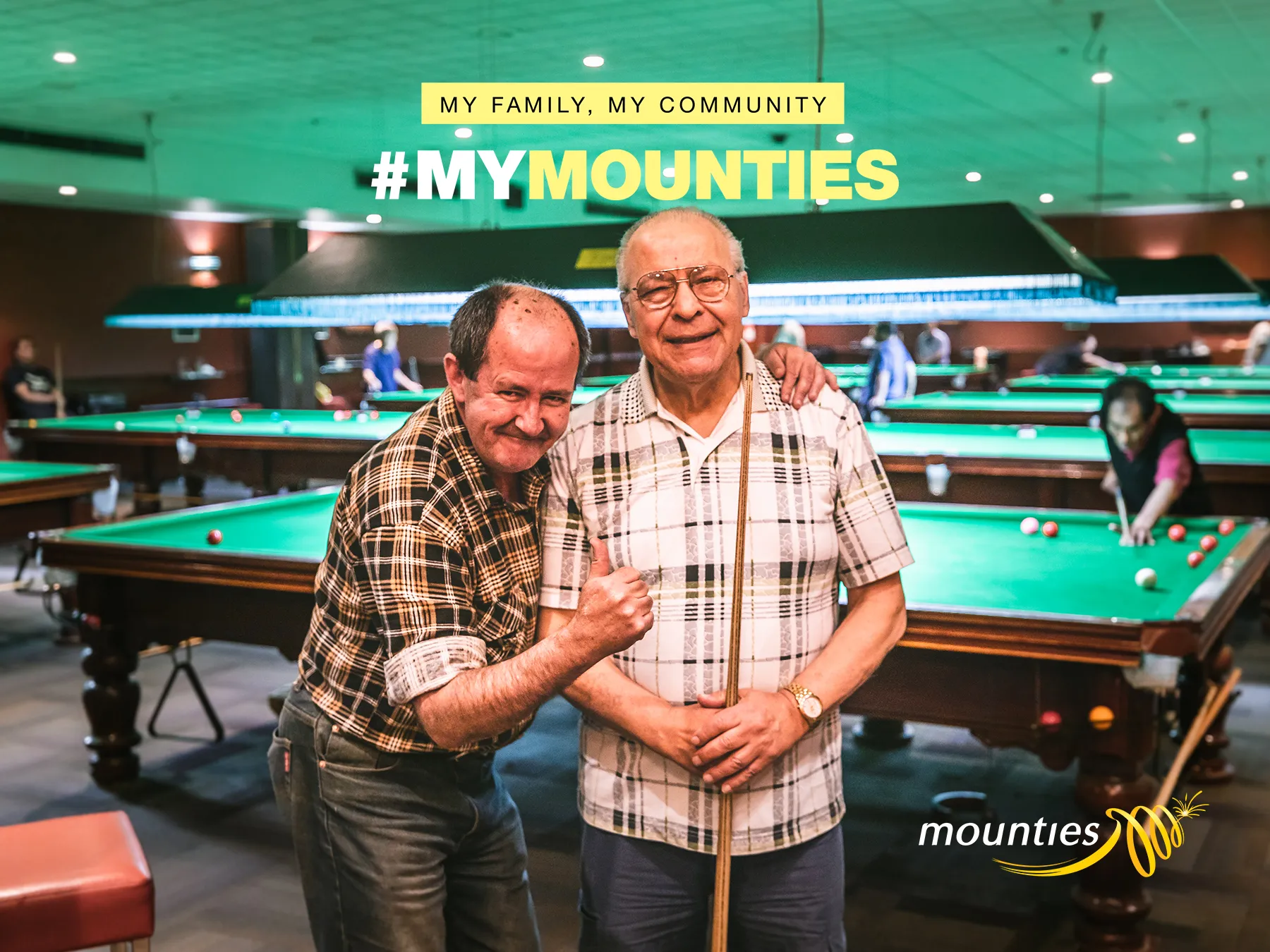 #MYMOUNTIES


When sharing our story,
we'll share yours