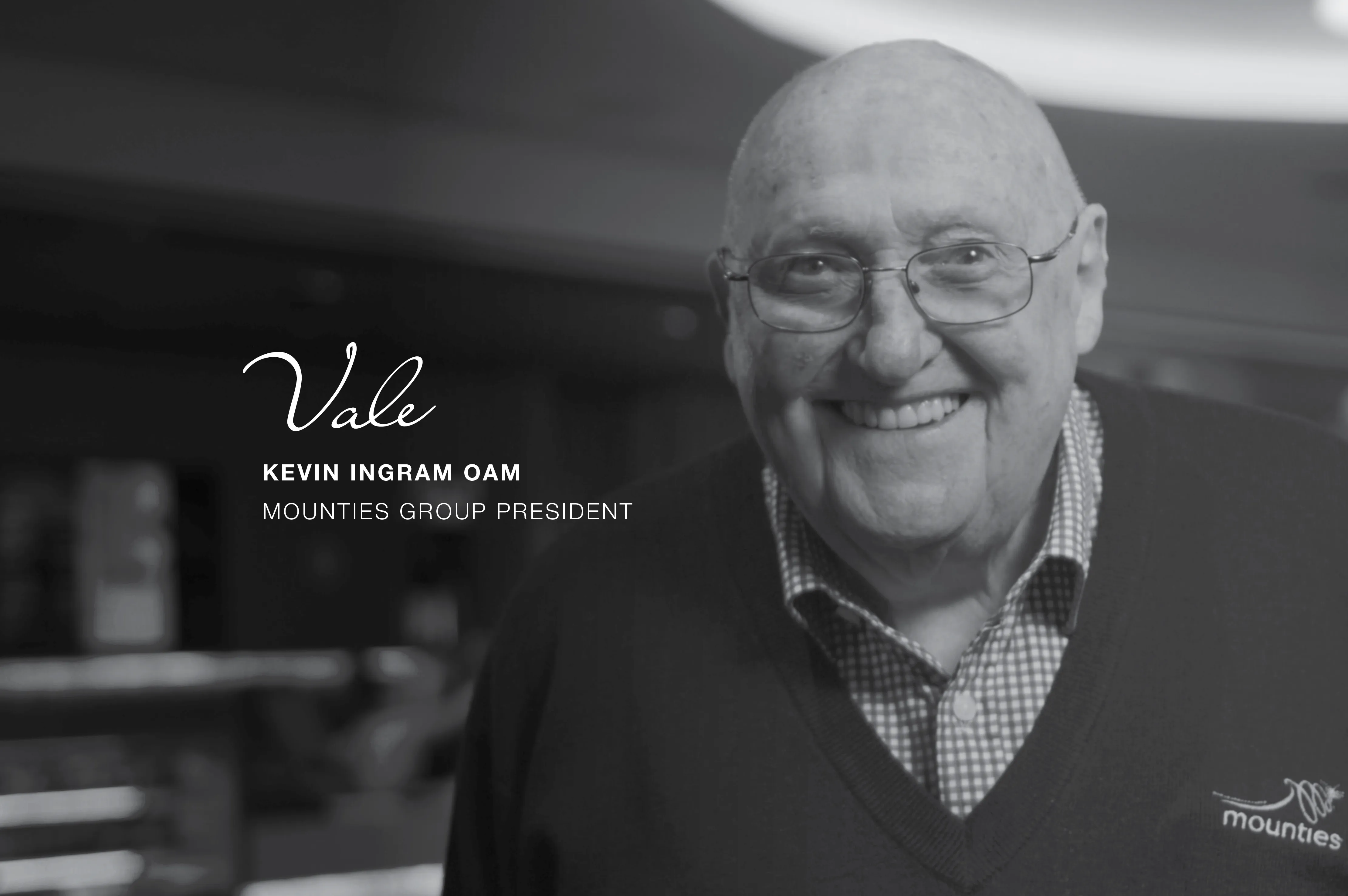 Vale
Kevin Ingram OAM
1932 - 2021

It is with the deepest of sadness that we inform you of the passing of our beloved president Kevin Ingram OAM who passed away peacefully on the morning of Wednesday 15 December.

Kevin epitomised the Mounties Group spirit of living to improve the lives of our members and community, having served tirelessly on our board of directors for over 40 years and president for the past 18 years.

Under Kevin's leadership, Mounties has grown from a humble Club of 12,000 members to become Australia's largest profit for purpose registered Club Group - a Group that now donates $10 million annually, provides employment for over 2,000 people, and creates a community hub across multiple venues for its 170,000+ members and guests.

A life member of Mounties, Parramatta Junior Rugby League, Parramatta District Rugby League, Kevin's lifetime of service to our local community was aptly recognized with an Order of Australia Medal, befitting his commitment to the club and community.

Our thoughts are with Kevin's entire family and friends and in particular, his wife Di, who will be grieving the passing of such an amazing man.

We will be forever grateful for his dedication, his leadership, and spirit.

We love you Kev.